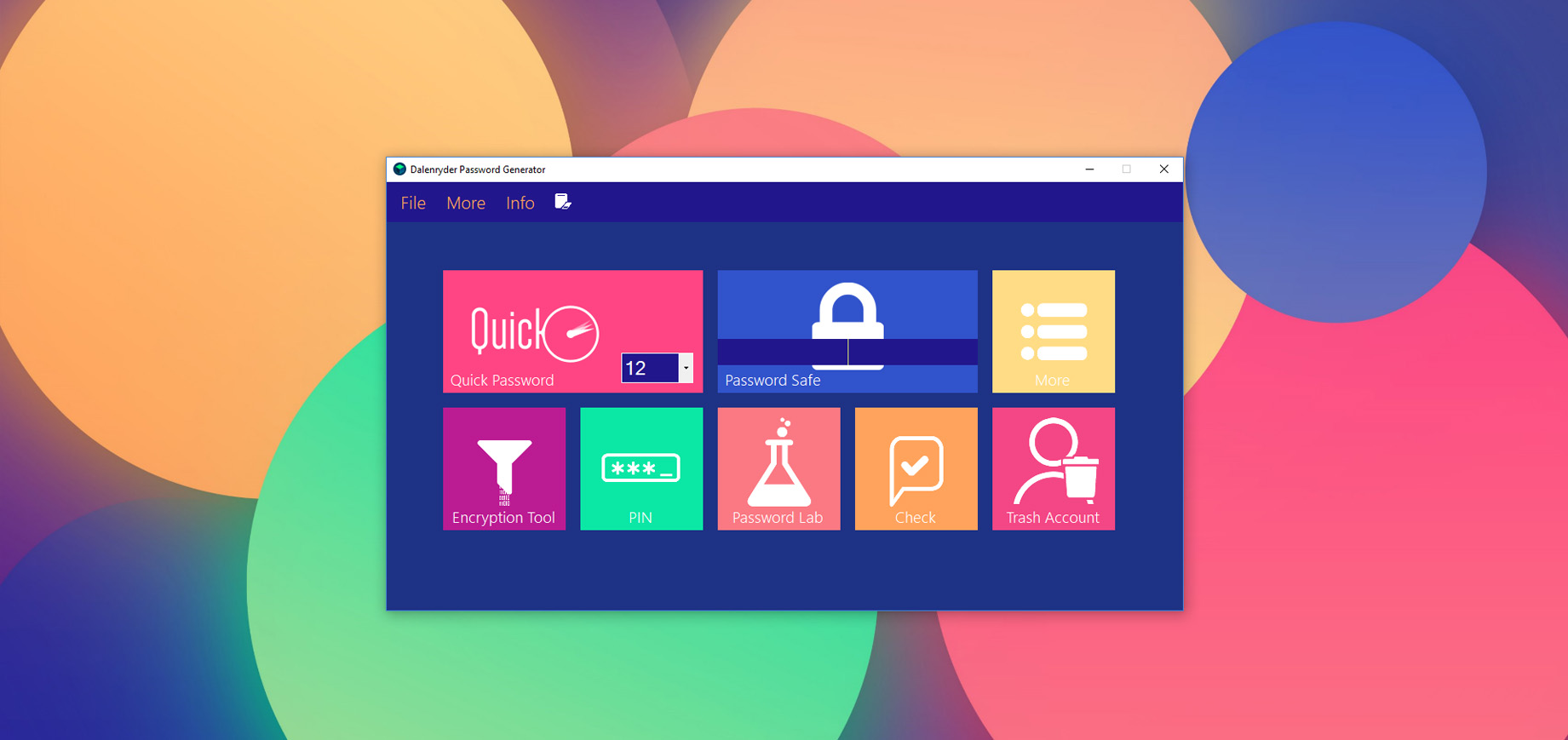 The latest version of Dalenryder Password Generator comes with some exciting new features and an overhaul of the user interfce. Create and generate random passwords and pass codes for your online accounts and more. Store generated passwords in the build-in password manager called password safe. Simply encrypt text with the encryption tool and secure it with a password or generate some pin-codes for lockes or your smartphone. Choose from various tools and functions to create the passwords or codes you need and stay safe when you browse the web and create accounts.


*What's new in 4.3:
- improved performance
- some bug fixes
- a reset option in the settings to reset the program and to remove all databases
- a password recovery option. Recover your databases with backups
- in Beta: the Password QR, send your password to mobile devices.



Or check out the Online Password Generator